Layout uploads to the Gallery are limited to 5 per person per day (24 hours not "daily", so it's 24 hours from the last layout you upload). If you have more than one layout to upload then make sure you are not selecting too many galleries in the first instance. Selecting more than one gallery at this stage can eat up your daily limit. For instance, I may have a layout that I have created for a challenge, if I select a Challenge gallery, a Designer's gallery and the Members gallery then I have used 3 of my 5 uploads for the day!
So the
most important thing to remember is to upload your layout to just ONE gallery
! Select one gallery, fill in your title and description (including what products/designers you used) and click Submit. This will load the layout into that gallery.
You have used ONE of your Daily Upload Limit
.
Please note
: Any layout uploaded is
automatically loaded
into
your own personal Member's gallery
so there is no need to ever select this gallery, unless you wish to just upload to your gallery only of course.
NOW edit your layout
to add any other galleries that you want to use. Your
daily limited has not been affected
by the additional galleries.
Use the steps below to EDIT your layout to add additional galleries:
1. When uploading your layout, only choose ONE gallery initially (ie. a specific challenge, a specific designer etc). Go through the entire upload process adding your information as needed (ie. title, description of layout, crediting products and designer). Click the Submit button to finish your upload.
NOW Edit your Layout:
2. Open up your layout in the gallery: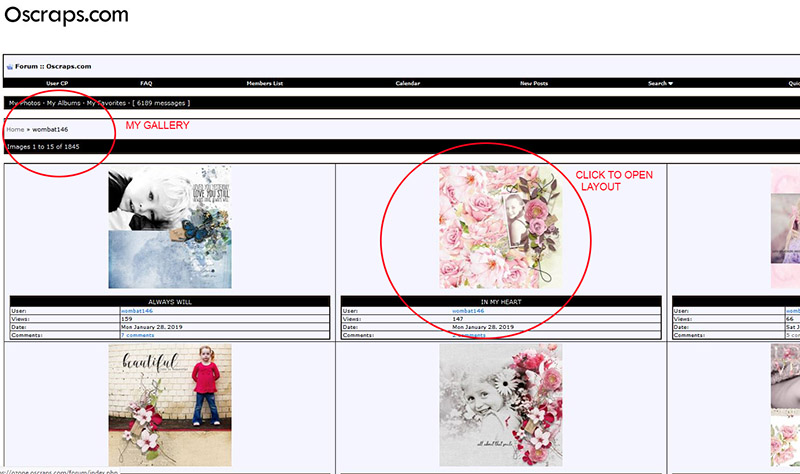 3. With your layout open,
double click
on the little symbol next to the Photo Options title, in the top right hand corner.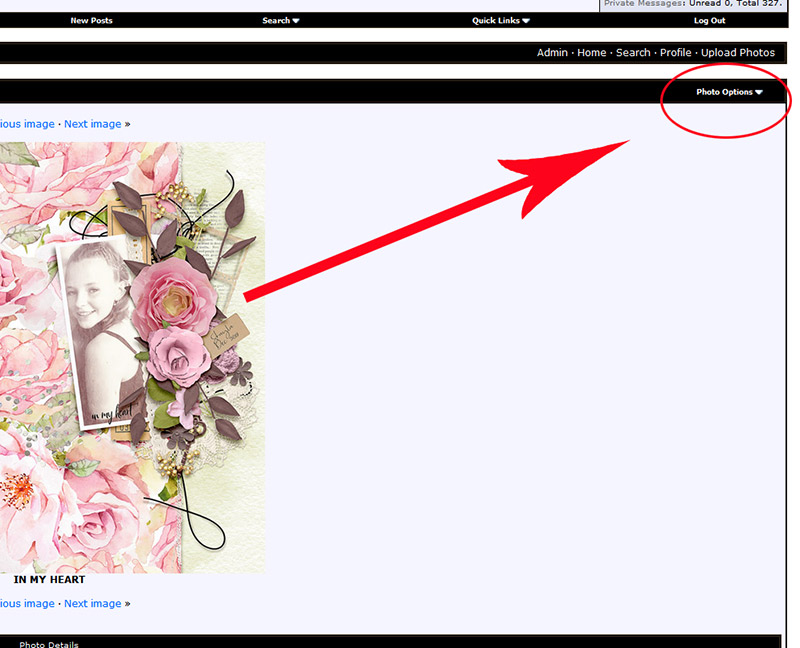 4. Select the Edit Photo option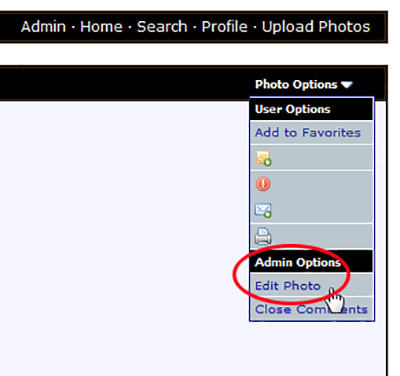 5. Select the additional gallery that you want your layout to appear in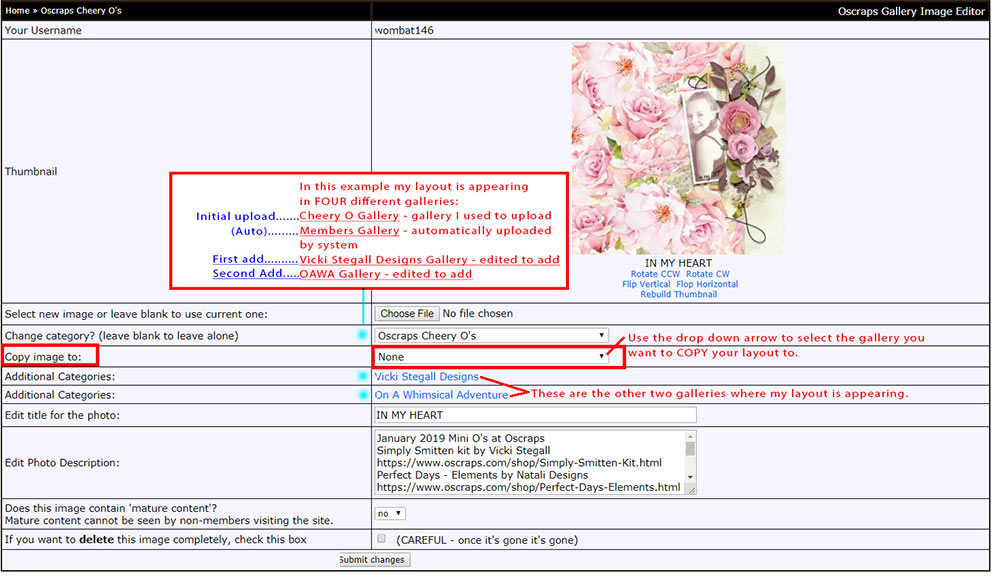 Please note
: To add more than one
*
additional gallery you need to repeat Steps 3 - 5 each time. So for the example above, I uploaded once and then edited the layout twice to get the extra two galleries.
*
Of course, be aware that your layout does take up room on the server so only upload to those galleries that are needed. While designers love seeing the layouts you create with their products, only upload layouts to their gallery where you have used that designer's products in a predominant way. For instance, most of the products on your layout were from Designer A, whereas only a small number of things from Designer B. There is no need to upload to Designer B's gallery in this instance.
That is it! All done
Hope this helps and of course, if you have any questions then please ask away!