Welcome to the Oscraps Weekend get-O-way Blog Hop!
Visit all our participating designers and collect pieces to the beautiful
Because I'm Me

collab:

We'll get this party started with the first piece from Vicki Stegall: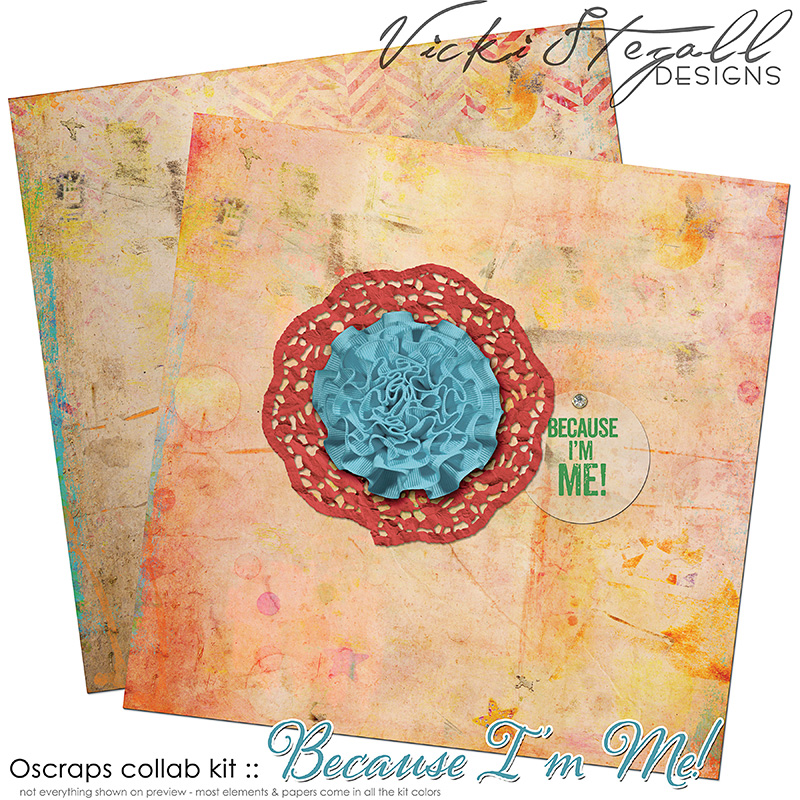 Here are links to the rest of the designers:
LJS Digital Designs
Crafty Button Design
Tracy Martin Designs
Val C Designs
Lydia Designs
ninigoesdigi
Snips'n'Snails
Design by Tina
Dido Designs
Angel Claud Art Room
Clever Monkey Graphics
Maya de Groot
Paula Kesselring
Merkeley Designs
Be sure to also visit the forum for challenges, chats, prizes and SALES!!